BAC2School SMK Kepong Baru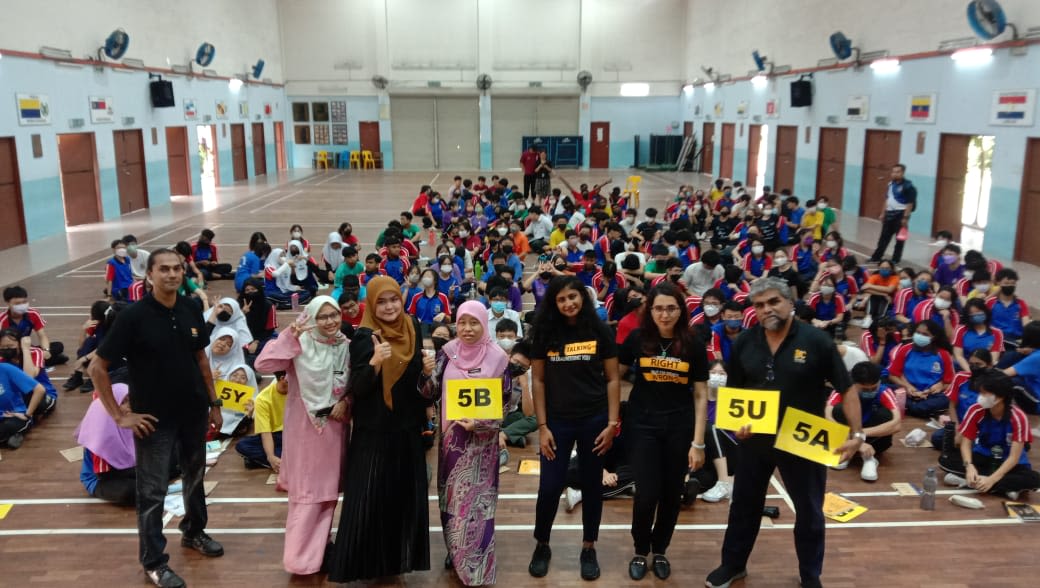 Session 1 | Feb. 9th 2023
With around 200 students from Form 4 and Form 5 in attendance in session 1 itself, the day was bound to be filled with exploration and fun.
With two main focuses being Creative & Innovative Principles and Visual Note-Taking, the students were about to learn more about the art of converting words and pictures into images.
On a day filled with activities that were designed to be informative and highly engaging, the students were equipped to easily apply what they learned and these concepts to their own lives.
Especially with these activities being hands-on and practical, the students were given the freedom to actively participate and learn through first-hand experience. Ensuring a deeper understanding of the materials.
A large group of 200 students didn't come without challenges. Maintaining their focus was an arduous task that the BAC2School team took on wholeheartedly. Requiring the assistance of multiple trainers to keep everyone focused and engaged, the collective effort paid off, resulting in a rewarding and enriching session.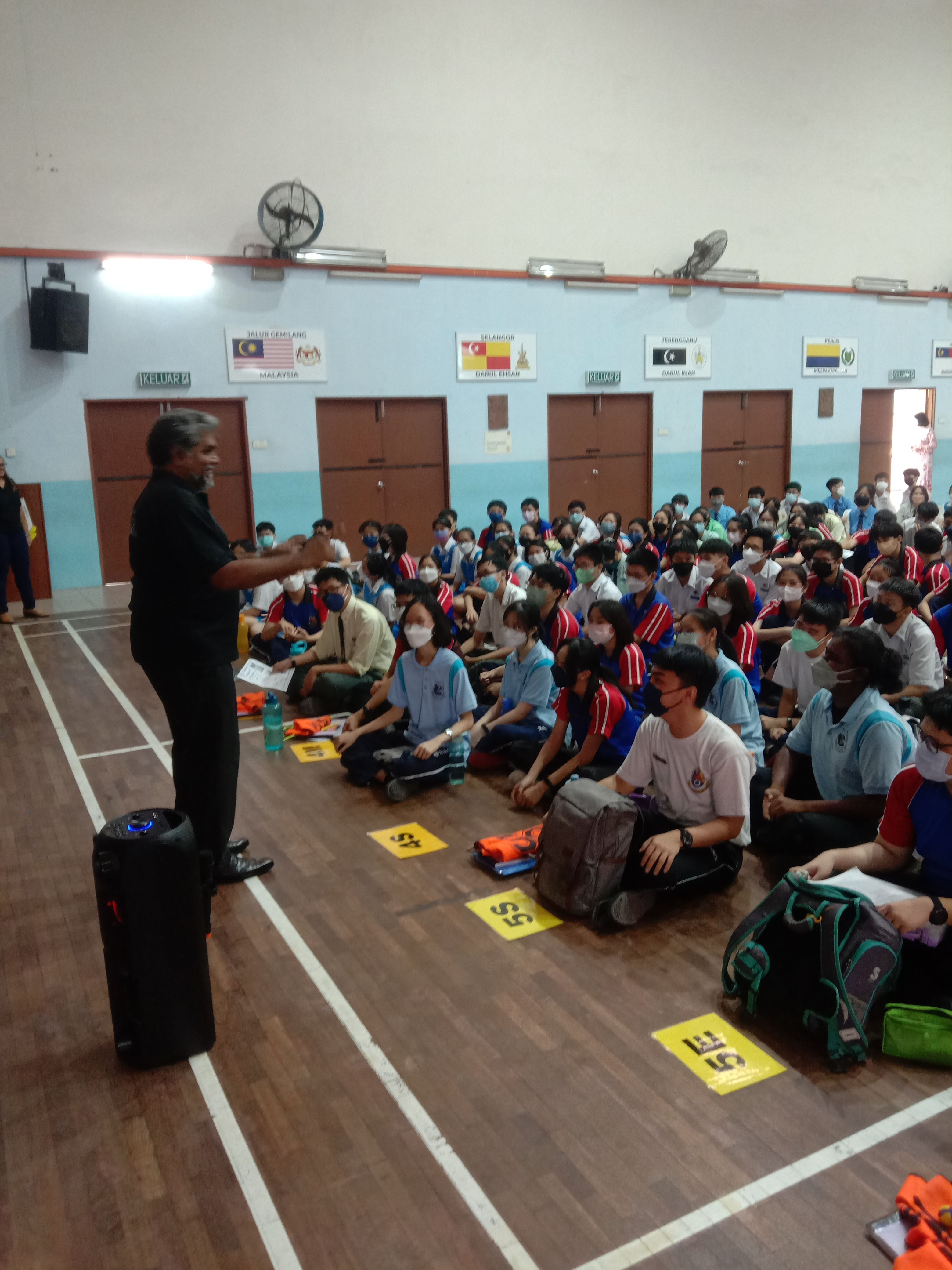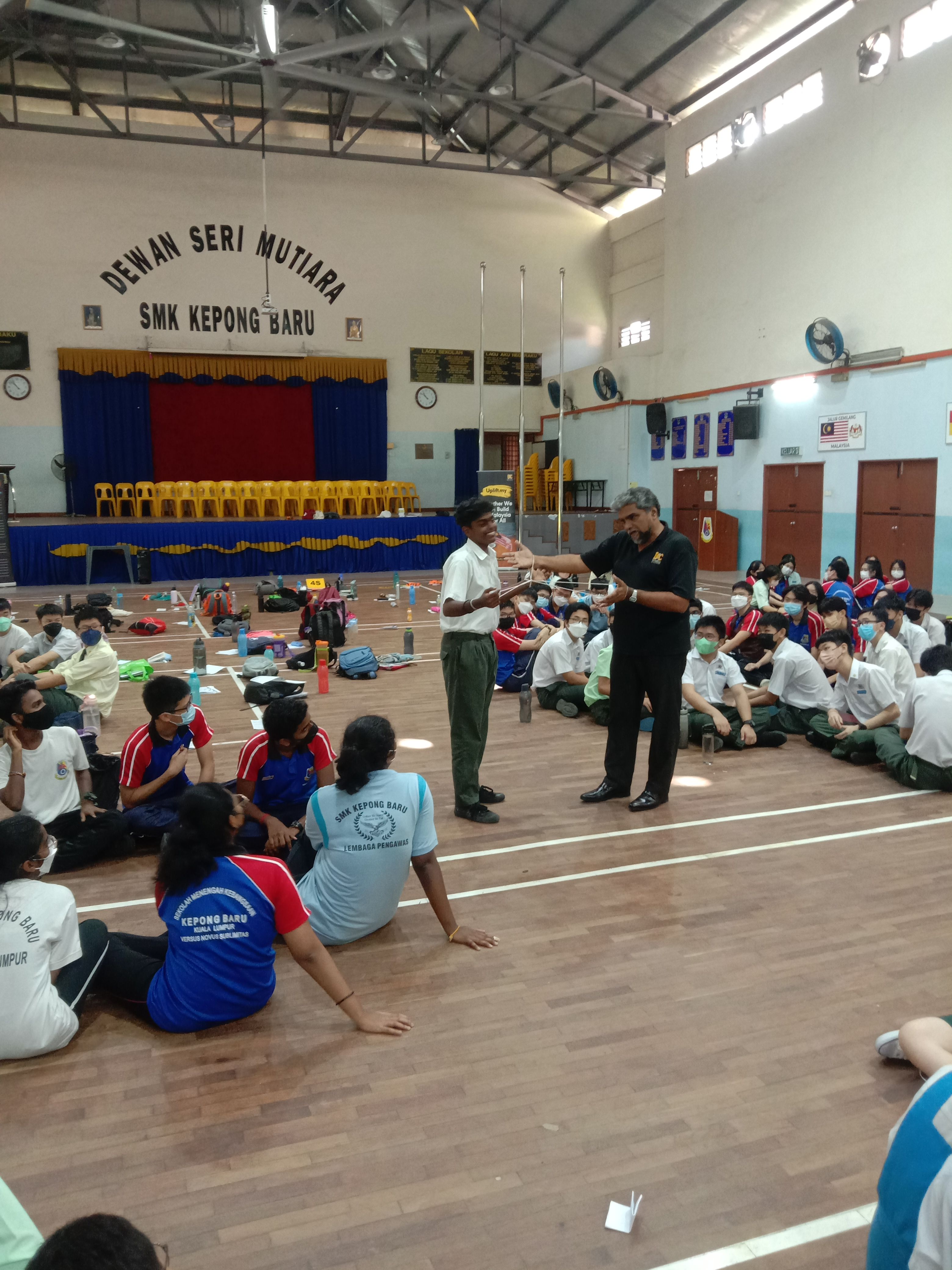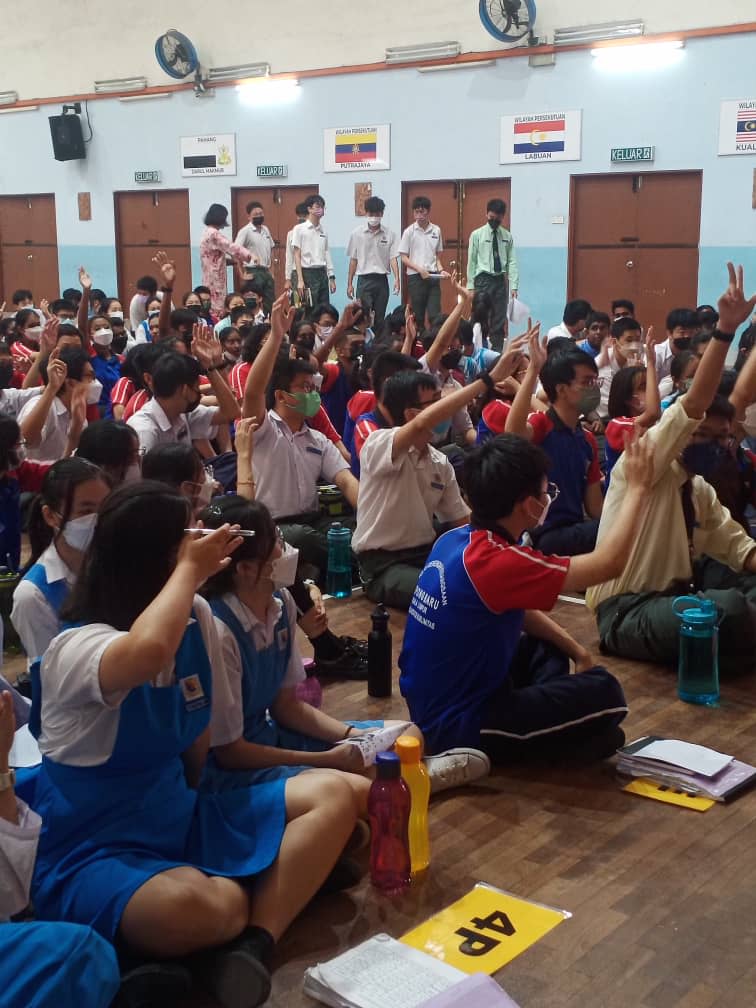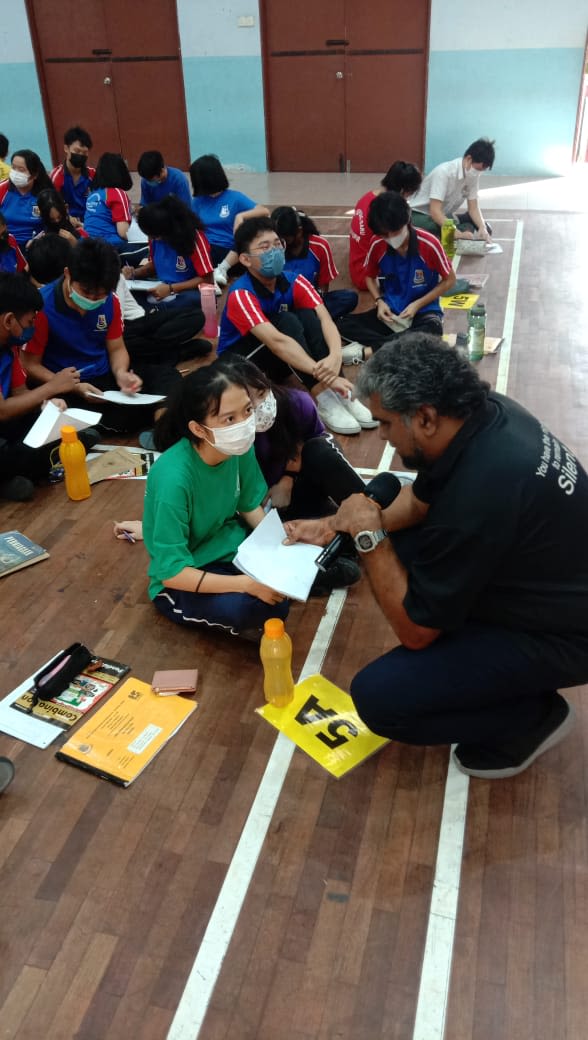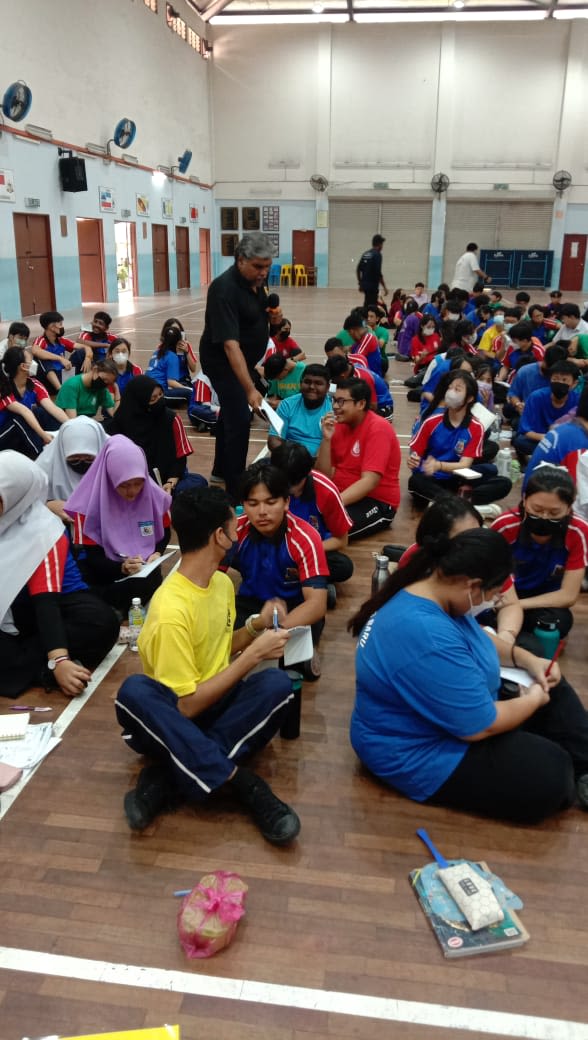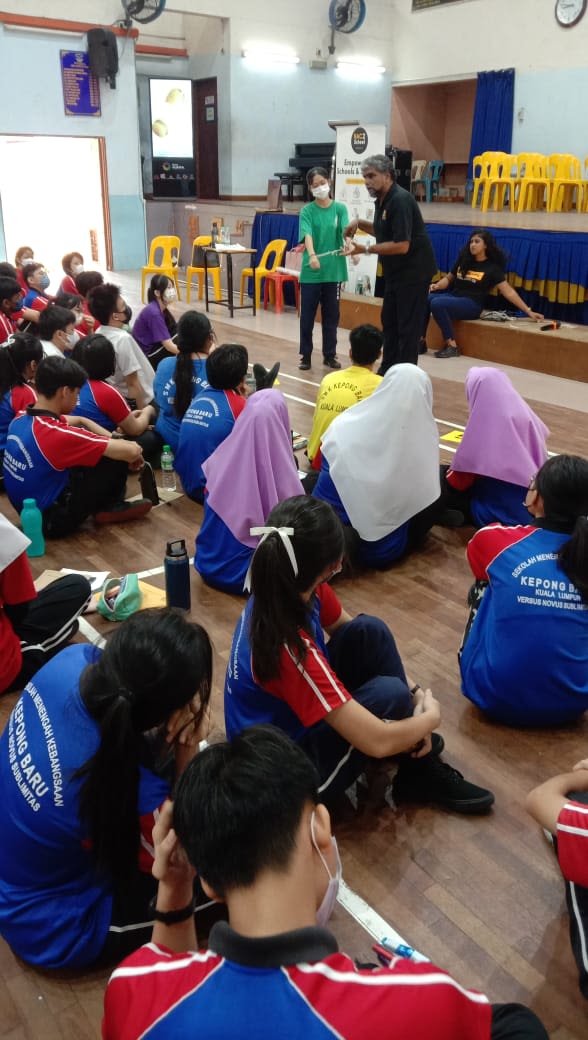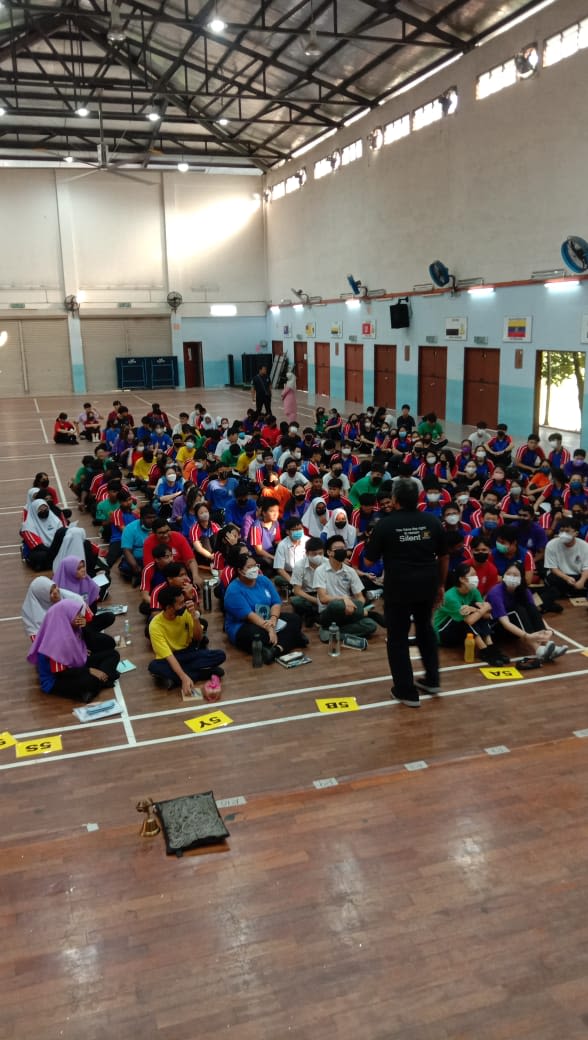 Session 2 | May 23rd, 2023
Session 2 continued the effort of teaching about Creative & Innovative Principles and Visual Note-Taking. This time with new activities to keep the students on their toes and engaged.
One of the key activities to highlight was the 'Rope Trick', where emphasis was placed on the simplicity of problem-solving. Highlighting the fact that even the most seemingly complex issues just require a simple solution.
Activities like that gave the students a hands-on approach that encouraged them to approach difficult problems with more confidence and a straightforward mindset.
The activities weren't all logical and straightforward exercises. Activities such as 'Scribble to Unscribble', highlighted the inbuilt artistic talent within each and every one of us.
It conveyed the message that even in challenging situations, there is always the potential to transform them into an enjoyable and fun experience through creativity.
Throughout the two 1.5-hour sessions, the team saw each student take part and allow their curiosity to take control. They released their creative side and removed the barriers of overcomplicating issues, while also developing a deeper understanding of all these concepts.