BAC2School SMK Puteri Titiwangsa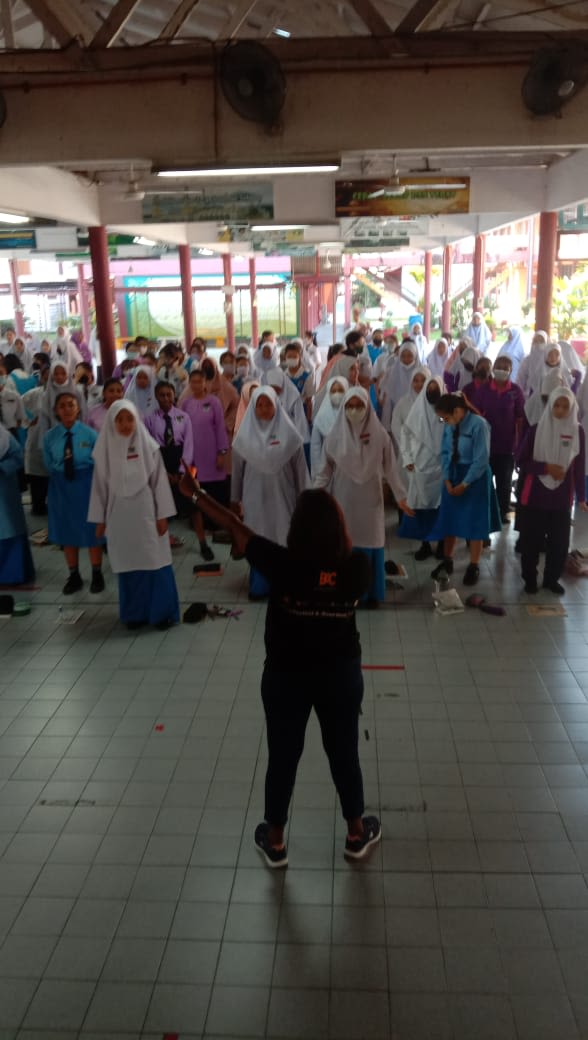 Session 1 | Mar. 28th, 2023
Hosting around 140 Form 4 students, the BAC2School team focused on a centralised topic revolving around Persuasive Communication.
Organising the students into teams of 5, the students were given a unique mission to develop a compelling poster that promoted a shampoo brand for bald men.
What came from that was an impressive level of design and an effective presentation of ideas that impressed the team and everyone else involved in the activity.
As the session went on, the team was encouraged by everyone's high level of enthusiastic participation, as well as their seamless interaction with the trainers and each other.
The students showed real understanding of the topic. Including understanding their own strengths and identifying communication avenues that can be effective.
It overall was a great first session to get the ball rolling.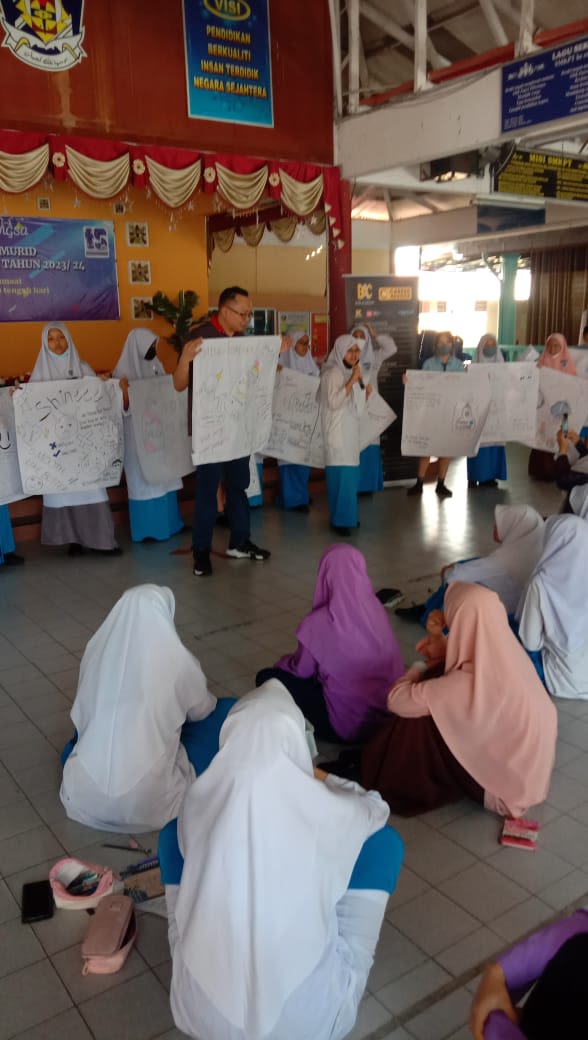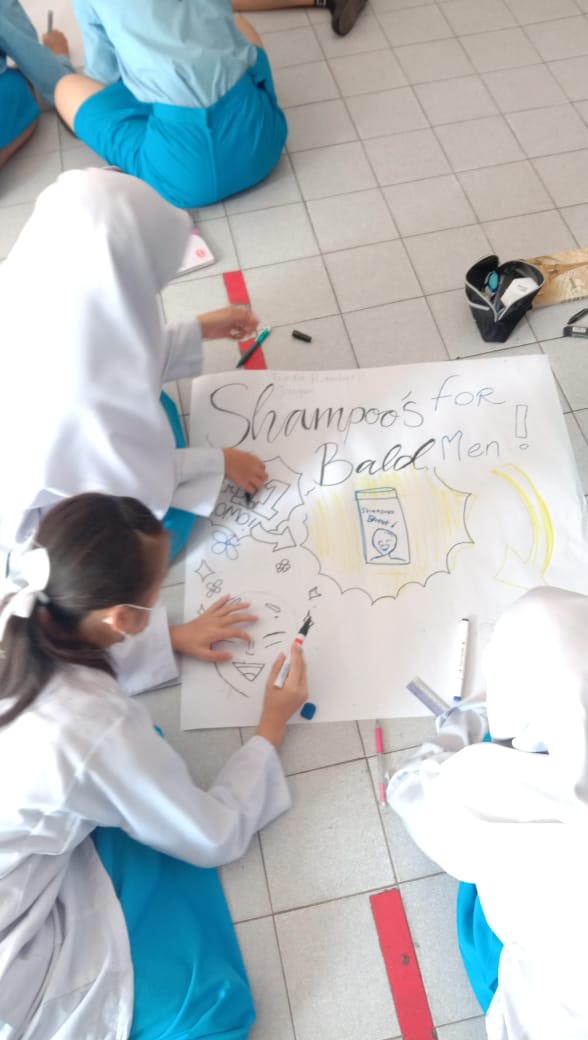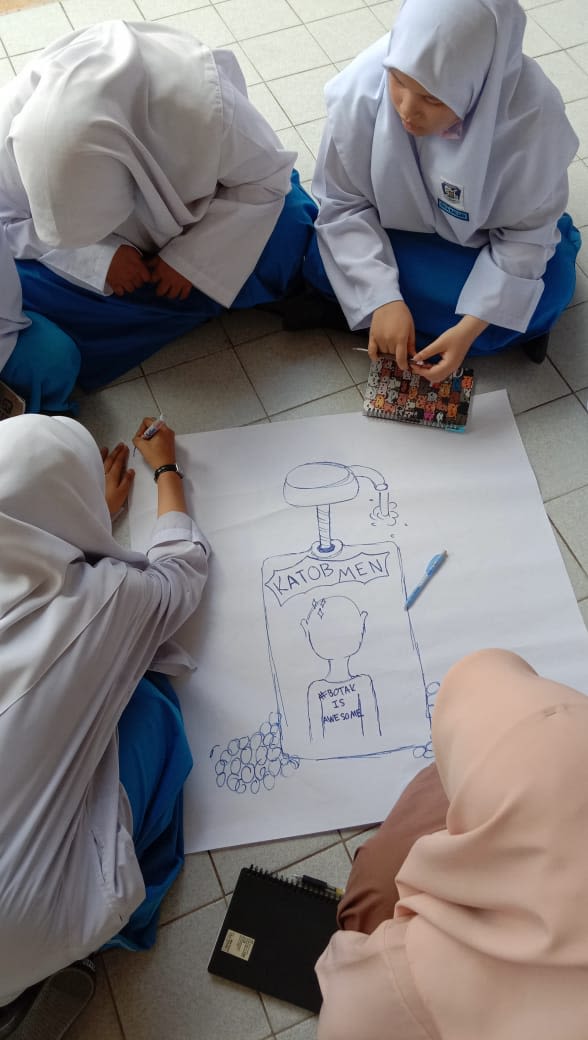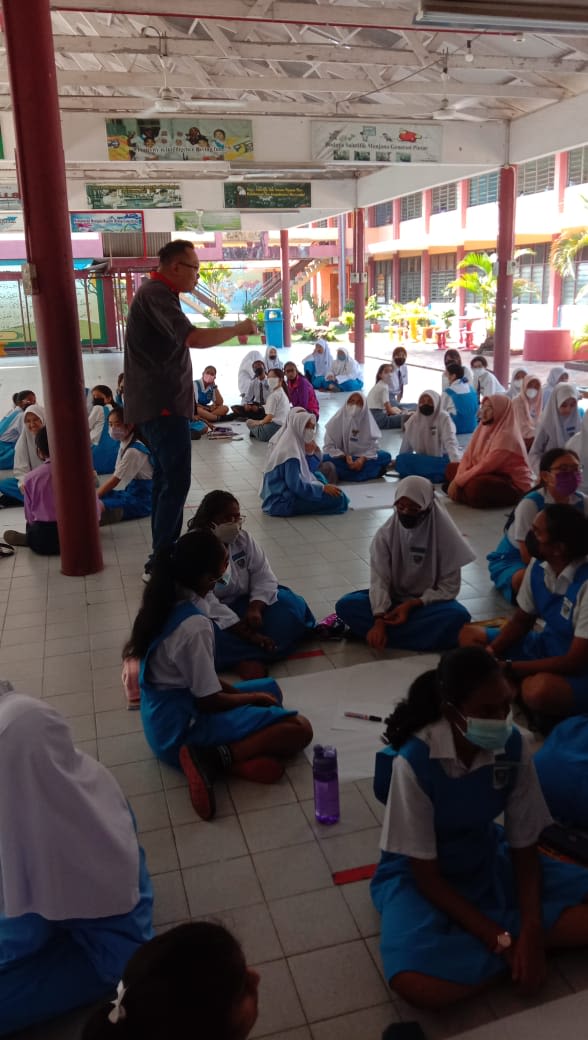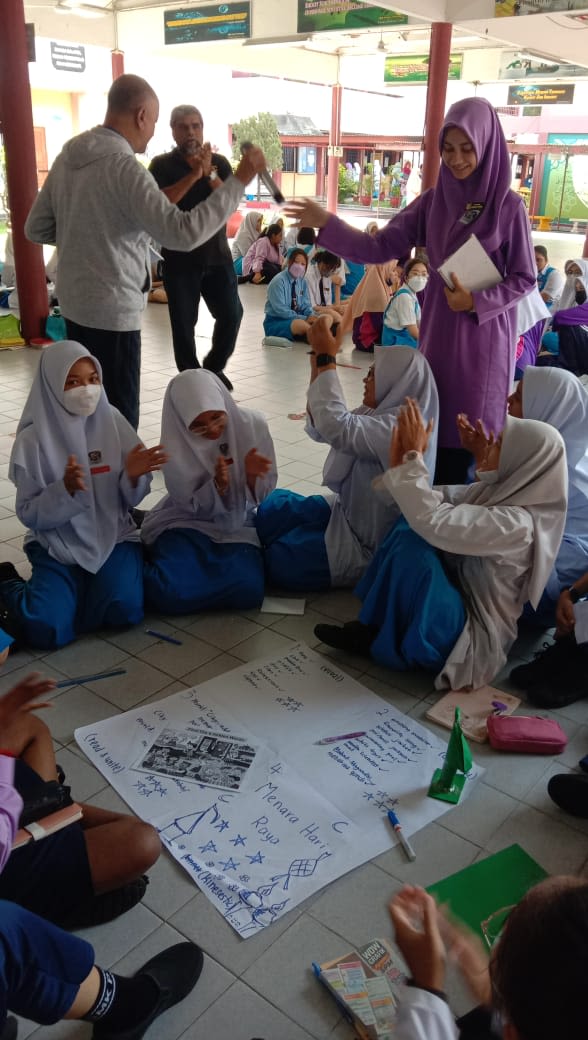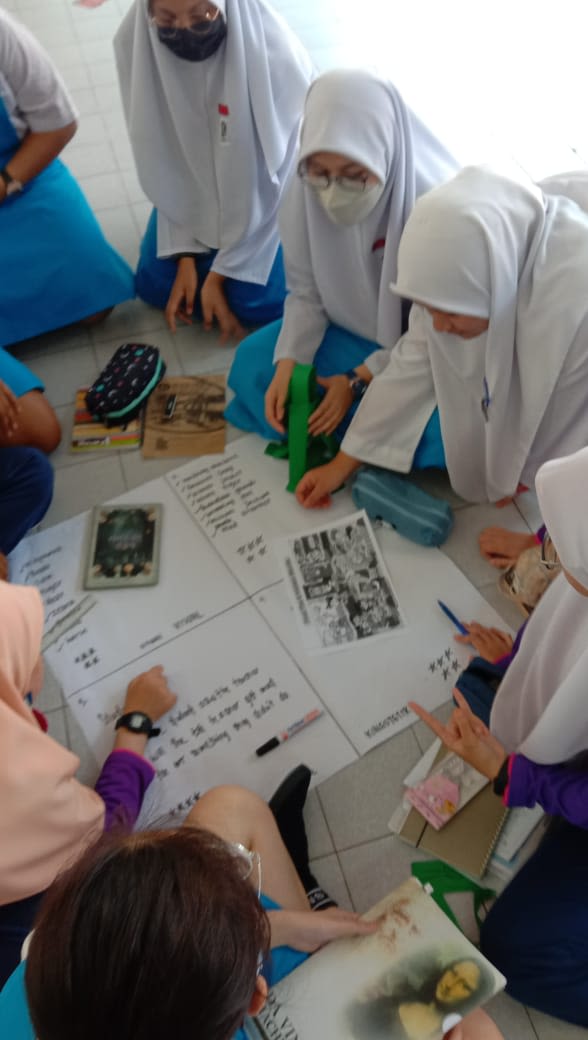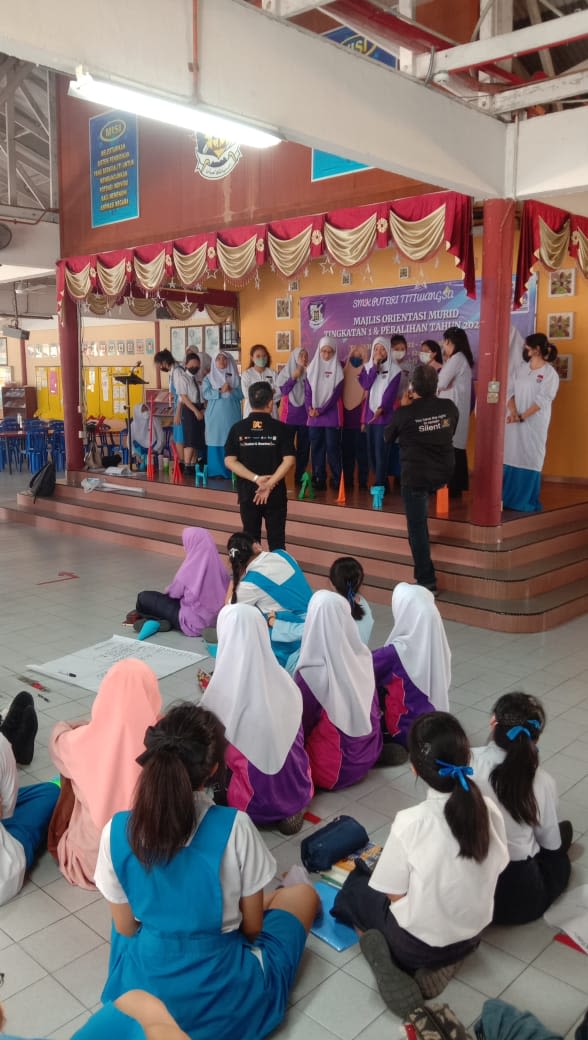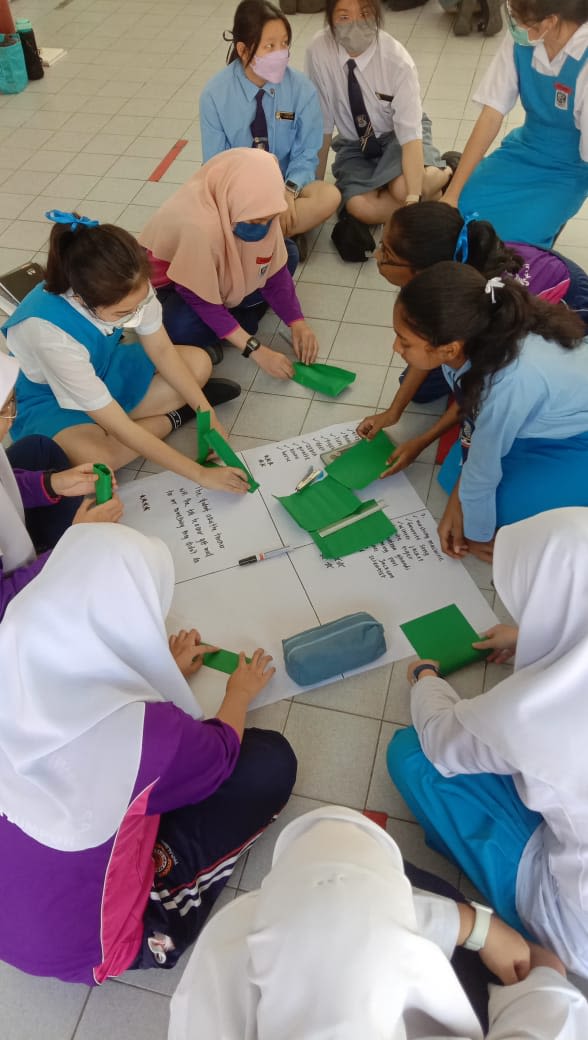 Session 2 | Mar. 30th, 2023
With about 100 Form 5 students present for session 2, the team was excited to continue this workshop for this new group of eager-to-learn senior students.
To start off, trainer Ms. Chrishnaveni began with a quick icebreaker called 'Learners Quadrant' for the 'VARK Model'. Supplied with Mahjong paper, a marker pen, and colour papers, their objective was to experience all the different types of learning and then self-identify their most dominant learning style.
An important thing that was learned is that most groups scored 4 or 5 stars for 'visual' and 'auditory'. It was a huge success, as students portrayed important leadership and communication skills with one another, while also learning more about their style of learning.
In the next activity, the students got to experience a new activity. Dr. Venkata gave students the task of constructing a storyline based on a visual.
This really lets the students shine with their creative minds. They were enthusiastically demonstrating their linguistic skills, which even impressed themselves as well as the team.
It was an overall success for the second session. Students got to learn more about themselves and which learning methods they could hone to better improve their learning experience. It successfully built their confidence while also exposing them to new learning methods that they could adopt and apply.
Session 3 | Jul. 26th, 2023
For session 3, around 100 Form 4 and Form 5 students attended. Featuring two main topics, BACLearn's 'SPMFlix' and UNIMY's "What is Beyond the 2020 Digital Era".
BACLearn set the tone with the informative subject of SPMFlix. Leading a day filled with anticipation for tech and digital discussions. UNIMY then took the stage to speak about the central topic of the day, "What is Beyond in the 2020 Digital Era".
Dr. Syahril, a distinguished computer engineer and expert in the field, presented the topic. It was thoughtful, engaging, and had the students hooked from the very first sentence. Covering multiple facets like hardware and software solutions, the students got a deep dive into the world of AI and robotics.
Though it was not all just speeches and presentations, the students got to experience some of these technologies firsthand. They had interactive showcases like a VR headset, viewed a 3D pen animation, and played a Pi Retro game.
These students got hands-on and practical experience with real-world technology that was not only fun but also educational. Their response to it all was overwhelmingly positive, and it encouraged the team greatly to see their enthusiasm.
As the workshop came to a close with this final session, the team was filled with hope and encouragement. I hope and encourage you to see how curious and excited these kids are to learn about this effective and holistic practical education.